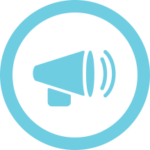 Salesforce Marketing Cloud
The Marketing Cloud incorporates integrated solutions for customer journey management, email, mobile, social media, web personalization, advertising, content creation, content management and data analysis.The software includes predictive analytics to help make decisions such as, for example, what channel would be preferable for a given message. A component called Journey Builder helps marketers tailor campaigns to customers' behavior and needs, demographics and communication channel preferences.
Marketing is the key to phenomenal financial success, but less than 1% of business are able to achieve this. We will show you how over 100 low cost marketing strategies to drive profits. Once your marketing strategy is implemented we can help you measure the ROI to be sure future efforts are focused on the best initiatives. The Salesforce Marketing Cloud will be at the core of this effort and will help you create engaging experiences by connecting to your customers with brilliant email, social media, mobile and web experiences. Our Salesforce consultants will seamlessly integrate the Salesforce Marketing Cloud into your existing campaigns and help you create new and exciting campaigns based on proven methods we've experienced in the marketplace.
Event-driven triggers initiate actions: When a customer joins a loyalty program, Marketing Cloud might be triggered to send a welcome message; other events could trigger data updates in the customer contact record. The Marketing Cloud is connected to Salesforce.com's Sales Cloud and Service Cloud, which enables coordination that provides a unified experience and prevents customers from being contacted separately by marketers from all three groups.
Journey Builder
Create 1-to-1 customer journeys across email, mobile, ads, and the web. Connect your marketing across commerce, sales, service, and every customer touchpoint.
Pardot
Unite marketing and sales on a single platform for B2B marketing automation. Stock your pipeline, and use lead nurturing to cultivate high-quality leads. Plus, maximize efforts with advanced analytics.
Email Studio
Use data from any source, like web analytics and CRM data, to build personalized email campaigns with the world's #1 email marketing platform.
Salesforce DMP
Capture and activate data from anywhere on a unified platform — then harness it to create content and advertising that's more relevant and effective.
Social Studio
Listen, publish, and engage with your customers across social. Align social marketing with your marketing, customer service, and sales efforts on Salesforce CRM.
Advertising Studio
Activate customer data to power digital advertising and manage campaigns for acquisition, re-engagement, and alignment.
Mobile Studio
Build and automate personalized mobile interactions including SMS marketing, push notifications, and group messaging.